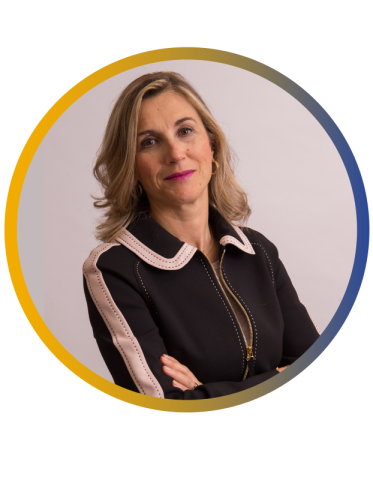 Valérie VITTER MOURADIAN
Managing Director, HSBC
Valerie is a seasoned investment banker with over 30 years of experience.
She began her career with Banque Neuflize OBC in the Asset Management field. In 1998, she joined ABN AMRO Rothschild as a specialist in primary Equity Capital Market activities and became co head for France/Spain  in 2006. In 2008, she moved in the Royal Bank of Scotland (now Natwest) Comex in Paris, as head of ECM for France and other European countries.
She joined HSBC in 2013 as Managing Director at GBM based in Paris. In her senior coverage banker capacity, she has been able to support many clients in their ambitions accomplishment and enlarged their relationship with the bank. Since 2022, she has expanded her responsibilities as head of Public Sector in France.

Valerie is also very committed to Diversity and Inclusion and was from 2016 to 2021, chair of 50|50 Partner of Balance gender diversity network. In 2021, she was appointed Co-President of Financi'Elles, the first network federation promotion of intra-company gender diversity in the financial sector.
< Back to Speakers